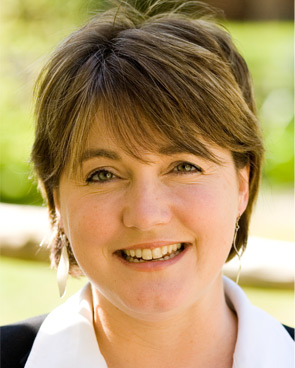 Stephanie was a presenter with the BBC for 18 years, communicating her insights and passions from the most intimate radio programmes to flag-waving international broadcasts. Her numerous high profile shows included the First and Last Nights of the BBC Proms, BBC Young Musician of the Year and Songs of Praise, while her BBC Radio programmes covered most of the day, from breakfast time 'On Air' to evening broadcasts and news reading.
She brought her extensive experience to the world of corporate communications in 2005. Her clients range from Heads of Finance & Development to senior management in corporate finance, legal, engineering and architect/property firms. She will:
help individuals to craft and rehearse specific presentations
work with teams to deliver new business pitches, or fund raising proposals
support large-scale change programmes where communication skills are critical
develop the listening skills vital to building powerful client relationships
equip key personnel to better empathise with and inspire their staff
prepare individuals facing life-changing interviews
help teams and individuals to run successful meetings
Stephanie also has specialist coaching skills to help people who get anxious or nervous about presenting in public, or who might be dealing with particularly stressful work situations.
Her love for presenting and interviewing is never far away, and she continues to facilitate/moderate events, and give key-note speeches at conferences.
She has provided coaching for:
AIA Group, Allen & Overy, Anthony Gold Solicitors, Baker & McKenzie LLP, BAM Nuttall, Bank of Ireland, BDO LLP, British Land, Choice Care Group, Colt Technology Services, Commonwealth Bank of Australia, Compass Group PLC, Credit Suisse International, DentsuAegis, DLA Piper, Deutsche Bank, Ericsson, Ferguson Group, HSBC, IndustrieHansa, Jefferies International, Jones Lang LaSalle, Just Eat Holdings, JP Morgan, KPMG, LCCC, London Philharmonic Orchestra, London Symphony Orchestra, Manchester Square Partners, Mott MacDonald, NM Rothschild, NXP, OSTC, Oxford Brookes University, PayPal, Remploy, RNID, Rothschild, Sage Group plc, Sainsburys, SJBerwinLLP, Shell, Simply Business, Spencer Stuart, Standard Life, Ulster Bank, Wolseley Group, Women on Boards, XPS Pensions Ltd